We offer up to 9 colors printed Heat Transfer Foils. These most modern and refined label provides clean, crisp and environmentally safe mode of out layer which is important in the present day health and safety work environments.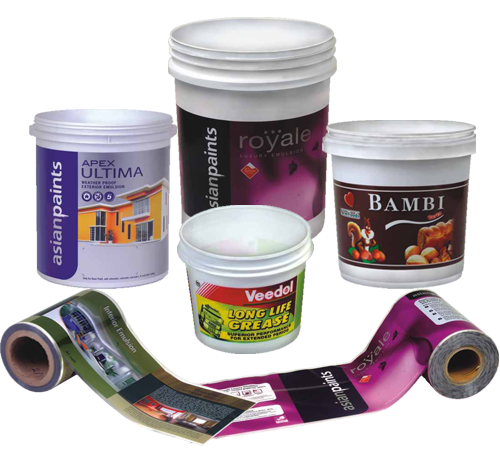 These Heat transfer foils have
- Bright and Sharp output with superior finish, that no other printing can match.
- Very high resolution print images.
- Special Pantone shades could be incorporated.
- Photo quality images.
- Protection against piracy.
- Silver and Golden metallized effects.
- Ideal for different types of plastics,
Other unique properties are
- Weatherproof and waterproof..
- UV resistant.
- Resistant to normal heat.
- Scratch resistant, non fading and non peeling.