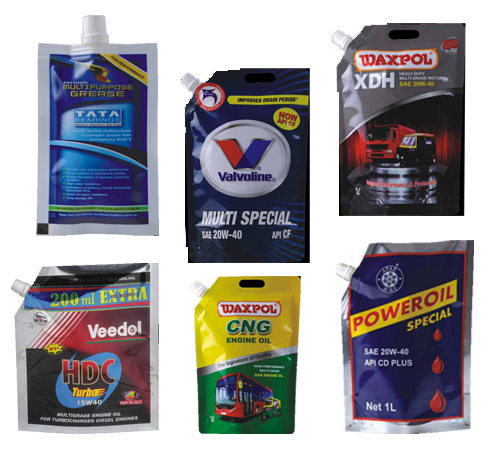 Stand up Pouch welded with Re-closable Spout is another product regularly manufactured by us. Immaculately printed Stand Up Pouch with Spout makes good sense as an innovative packaging media to handle liquid and semi liquid products.
We are a major source for Spouted Pouch. A number of Lubricant (Oils and Grease) manufactures are patronizing us for their requirement of Spouted Pouch regularly. Spout Pouch are printed as per customer designs in multi colours and laminated as per the specifications.. These Pouches are absolutely free from leakage.
Our specially developed Spouted pouch for Tomato ketchup/sauce are well received by our prominent customers.